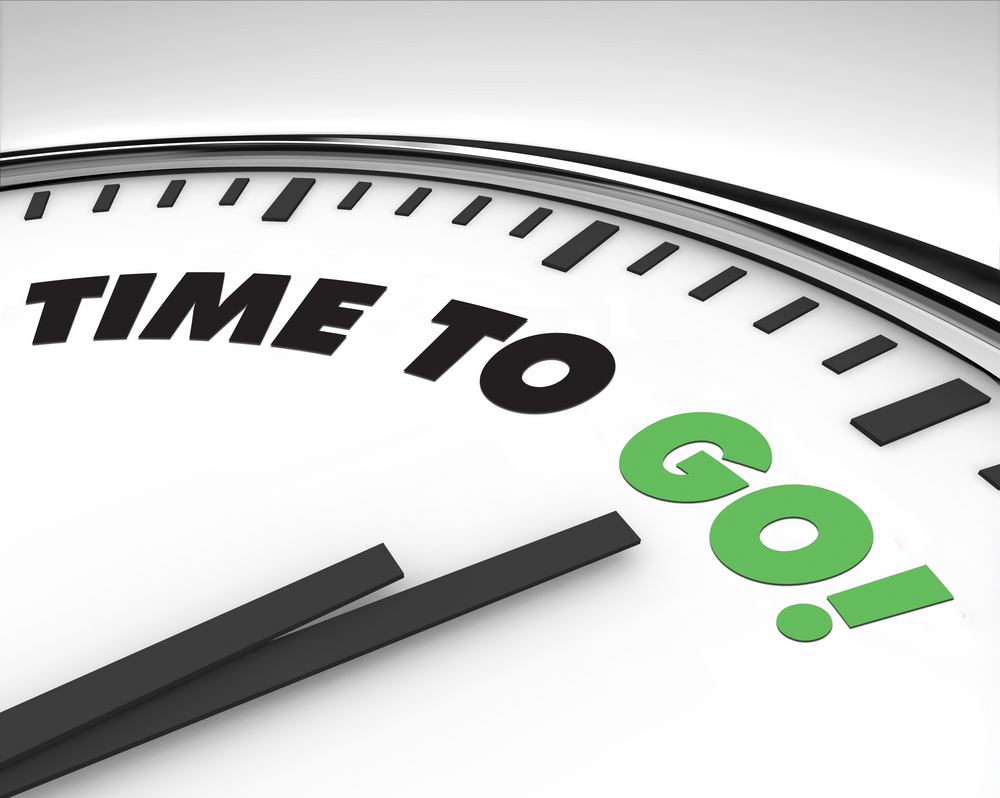 We all put things on hold that we want to be, do or have. Years could go by without giving some of these things much thought, but they are there lurking in the recesses of our life nonetheless.
When we're younger, perhaps more free spirited and our own sole proprietor, we just do them. So when life's choices start to mandate that we become responsible for more than just ourselves, some of our personal ambitions are often put on the back burner or even forgotten. It happens.
Your love of traveling may have been relegated to the once a year family vacation, or the long weekend in Las Vegas where you hired a party bus like this one to take you and the family around town. Fun, but not the full adventure your heart desired.
You're longing to go places you've never been except through the lens of a TV camera. You see zip lining in Costa Rica and you can practically feel the breeze whizzing past your ears and smell the green jungle canopy below. Ya gotta do it!
The next time you turn on your favorite travel program you witness people walking up to the mouth of an active volcano on the big Island of Hawaii and you begin to feel the heat and the exhilaration of the earth's energy. Of course – and once again it's through the wide screen TV with great color, but sadly not in person. You've just about had enough of traveling vicariously, and one day you realize there are times when you simply have to put yourself first. It's time to go!
You contact your local travel expert and make arrangements for a flight for you and your Honey to Lima, Peru. It's been a dream to be in the high South American Andes Mountains and visit Machu Picchu and you're finally making it real. You're scheduled to fly out in five weeks and that gives you plenty of time to clear your schedule for a 14 day get-away. You remember your Dad's words; 'God willing and the creek don't rise', and you will be on your way in just a few short weeks to being the travel program and not just watching it from the family room couch.
The time passes, you're prepared and the day has arrived. You've called for a limo because this is a special occasion that starts from the moment you seal your suitcases and turn off the lights. You deserve the pampering of being driven to the airport in a nice sleek town car.
It's a long flight and you were prepared for the two stops before getting to Lima. Once you arrived you decided to spend a couple of days to investigate this new-to-you historical city by getting off the tourist track and into the back streets of this bustling metropolis.
You've hired a local guide to direct you into the heart of the old city. The people's market is filled with colors, smells and tastes that are all new, fresh and exciting. You find small family owned restaurants and enjoy the sumptuous coastal favorites like ceviche while at the same time getting to chat with the locals who are doing the same. This time acclimates you to the area and you get more tips on how to get the most out of your trip to Cusco, Aguas Calientes and then on to Machu Picchu.
Two days later you find yourself in Cusco, getting ready to take the train to Aguas Calientes. You decided to forego a stay in Cusco and head straight away to the pueblo of Aguas Calientes to hop aboard for the 3.5 hour picturesque train ride to Machu Picchu.
You remind yourself to stay completely present so you don't miss a thing. You take in the experience fully.
Machu Picchu is everything and more than what you expected. Jaw dropping scenery and lush green terraces of ruins from an ancient past greet you from every direction you look. The best part - no TV screen separating you from the experience.
This time your imagination took off on wondrous adventures about the history of such a captivating place and your senses took in the sights, smells and sounds surrounding you on all sides. Hearing the stories of its rich culture gave you a deep sense of satisfaction. You could feel the fullness of the experience in your bones. You were joyful.
You can now with great pleasure check off Machu Picchu from your bucket list, and once again count yourself among the adventure travelers of the world. It's time to book your next trip ever considered a cruise?